In an exclusive conversation with Green Steel World, Ms. Annie Heaton, Chief Executive Officer of ResponsibleSteel, explains how the not-for-profit organisation is contributing to the changing landscape of the steel industry.
In the simplest of words, a standard is a repeatable, harmonised, agreed, and documented way of doing or manufacturing something. For the steel industry, the launch of the ResponsibleSteel International Standard V2.0, presents an immediate opportunity to elucidate how emissions are being reduced, whilst tackling other urgent issues such as the impact of mining, water use, labour rights, air pollution, and diversity.
The name says it all
"ResponsibleSteel was established to do as the name suggests: to enable the sourcing and production of steel responsibly and provide standards that define it," Ms. Heaton specified at the beginning of an engrossing conversation.
She remarked that although the conversations about ResponsibleSteel started over ten years ago, it was not until the adoption of the Paris Agreement and the United Nations Sustainable Development Goals in 2015, that the need and the will for all stakeholders to accelerate concerted action for mitigating climate change and sustainable development became much clearer.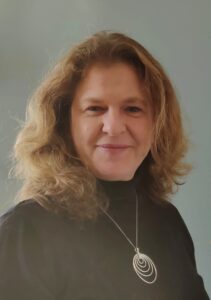 Ms. Heaton elaborated that ResponsibleSteel, established by a combination of sustainability experts, industry leaders and other stakeholders, was created because steel is an integral part of the world that we live in, and it is going to play a pivotal role in the creation of a new net zero world.
"There is an urgent need to drive down the high levels of emissions and pollutants and tackle sustainability issues up and down the value chain of steel."
"ResponsibleSteel came into being to develop a credible standard and an independent certification process. To achieve certification against the ResponsibleSteel Standard, steel makers must satisfy the criteria of 13 different ESG principles covering both sourcing and production. ResponsibleSteel is something both buyers and makers of steel can respect, and it can be a real central driver for the decarbonisation and sustainable development of the industry," she added.
A resounding voice of support
ResponsibleSteel's revised International Standard V2.0's development was supported by leading steel companies including ArcelorMittal, Tata Steel, US Steel, thyssenkrupp, POSCO, BlueScope, and voestalpine as well as others along the steel value chain such as Anglo American and Daimler, as well as leading environmental NGOs the Climate Group, Ceres, the Clean Air Task Force, We Mean Business, and Mighty Earth, and global trade union IndustrIALL.
For a standard to be adopted, majority votes are required in both houses – business and civil society.
Ecstatic about the members' overwhelming approval rating for ResponsibleSteel's stringent new requirements, Ms. Heaton shared, "We had a 96 percent approval rate from our membership and that's unprecedented. We can forge ahead now with a credible standard globally.
"If steel is certified from now on, it means that it comes from a producer that has a net zero plan and has achieved a good level of embodied emissions for its type. Moreover, it is proof that the manufacturer is managing the 12 other principles of sustainable development well. Because, sustainable development was never just around carbon emissions, it is much wider and that is absolutely reflected in our standard," she affirmed. 
The ResponsibleSteel membership, that covers the entire value chain, is embellished with some of the biggest names that wish to be involved with the industry as it decarbonises.
Elaborating on the certification process, Ms. Heaton said, "We are now in the process of planning auditor training so thatcertifications can begin in 2023. In the meantime, steelmakers are assessing their ability to meet the criteria in their own informal ways. Additionally, we are doing some work in consultation with our members on marketing – once a steel mill achieves the requirements of the new standard, what claims can be made in the market after the certification?"
"We need to make sure that the standard is not misused, that we guard against any form of greenwashing. The standard has a very rigorous set of requirements that have been approved by multiple stakeholders. We take its position and profile in the market very seriously. The kind of labels and claims that will be permitted are subject to further discussion with our membership, she added."
"Our work is never done"
Ms. Heaton shared that there are now 13 principles of the ResponsibleSteel International Standard V2.0 that the steelmaker would be audited against in order to get certification. The criteria cover all the different aspects of sustainable development – ESG, water, air emissions, human rights, labour rights, governance, policies. If they meet these criteria that were in the original standard, they achieve 'site certification' but if they meet the tough new requirements of the new standard then they can achieve 'steel certification'.
ResponsibleSteel's additional requirements on how to measure embodied GHG emissions of steel have set thresholds for what good looks like at four levels. They require the steelmakers to first trace their supply chain and achieve good levels of responsible sourcing. At the highest level that means having most of your input materials certified against recognised multi stakeholder standards.
"We are doing a lot more; we haven't finished yet. Our work is never done. We have plans to develop GHG requirements with the stainless steel industry. To work on social and environmental standards with the scrap industry – as yet unexplored territory. And to roll out certification across the world."
"We have already had 48 sites across the world go through the audit process and gain certification. And some of the early sites that got certification are now undergoing surveillance audits which ensure that progress continues to be made. It is an ongoing process. We have certified sites in the US, Europe, Australia, and South America, and we have got more in the pipeline in India and South Korea," Ms. Heaton claimed.
Ms. Heaton also disclosed that the work on what good looks like for the industry is constantly evolving and it will continue to evolve. ResponsibleSteel wants to work with all stakeholders to create solutions that will drive decarbonisation that work not only for the climate but for people and nature as well.
"It's our intention to ensure that the standards evolve with the needs of society. Next year we will be initiating the process to review the entire standard to find the gaps and address them. On driving a just transition, for example. The door is open for every component of the industry. We want to be inclusive because it is a global challenge."
In a league of its own
Elucidating what makes ResponsibleSteel unique in comparison to the ISO certification, she said, "A steel site undergoing a ResponsibleSteel audit needs to show that it is engaging with stakeholders in a meaningful way – listening to stakeholder concerns, responding to these, sharing improvement plans. Part of the audit involves the auditors interviewing local stakeholders in confidence. And that's part of what a good multi stakeholder standard should involve. You are not just taking the steelmaker's word for it, but you are also ensuring that it is validated by the experience of the workforce and local communities. And where there are concerns, there is evidence to show that the steelmakers going through our audits are responding to those concerns to create better workplaces and better relationships with the community." 
Scrap is not the key driver
According to the World Steel Association data, scrap plays a key role in reducing industry emissions and resource consumption. Every tonne of scrap used for steel production avoids the emission of 1.5 tonnes of carbon dioxide, and the consumption of 1.4 tonnes of iron ore, 740 kg of coal and 120 kg of limestone.
Ms. Heaton is clear that scrap will play a growing role in decarbonising the industry and making it more circular, but she also pointed out some hard facts that suggest that scrap is just one of the pieces that need to complement one another in order to solve the whole puzzle.
"Unfortunately, the amount of scrap available today is only enough to produce around a third of the steel that the world uses. If we choose scrap as the number one driver of decarbonisation, we are never going to reach our global objective. Even in 2050, around half of the world's steel will need to be made from iron ore. Unless we simply stop making so much steel."
"The reality is, we need huge amounts of steel to make the hydrogen electrolysers of the future, the thousands of wind turbine towers as well as all the transport, water and food infrastructure that's needed to meet the sustainable development goals. So, we must find a way to drive the decarbonisation of steel made from iron ore as well as scrap. For ResponsibleSteel this is a global challenge, and it is absolutely fundamental to our mission. If we just reward the increased use of scrap, disproportionate to the amount that's available in the world, then we would have a situation where scrap flows to those markets that will pay for it, leaving the rest of the world making steel in un-green ways with no incentive to reform," she asserted.
Ms. Heaton reckons that the market for green steel is definitely growing but it is relatively small at the moment. If it is only open to the steel with the lowest emissions – scrapbased steel – then although the emissions of each of those tonnes of steel will be clearly lower, all that will achieve is an increase in emissions by the rest of the industry.
Reiterating the fundamental fact that there is only enough scrap to produce only a percentage of the world's steel, both scrapbased and iron-ore based steel need to drive down emissions to contribute to a decarbonised industry.
She went on to explain that the ResponsibleSteel International Standard is designed to drive decarbonisation efforts across the entire industry irrespective of the amount of scrap used.
"If you are using iron ore as the raw material, you can drive some decarbonisation with scrap, but you will have to reach a better level of emissions through a change in technology. We want to drive a technological change in the iron-ore based steel industry and at the same time, in the scrap-based steel industry the focus is largely on using green electricity as the primary source of energy," `Ms. Heaton stated.
Relishing the challenges to come
Ms. Heaton, a leading steel industry sustainability expert, assumed the role of ResponsibleSteel's CEO, effective June 13, 2022. She leads the ResponsibleSteel Secretariat to drive sustainability through the steel industry, with a keen focus on expansion in Asia and North America.
Acknowledging the enormous responsibility that comes with the sterling opportunity, Ms. Heaton expressed that she is extremely humbled yet excited to be leading a key organisation into such a crucial period of the industry's history.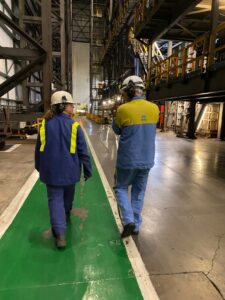 "I believe that certification against the ResponsibleSteel Standard will become a musthave for steel companies and buyers globally. It means that we need to maintain the trust that stakeholders have placed in us while working for greater alignment on steel standards across the world, opening the door to a speedier transition."
"I have spent all my career working for the better development of society from a sustainability perspective and I have never felt the challenge more acutely than I do now. My children are growing up in a world which looks increasingly daunting, and with the steel industry representing eight percent of the global emissions, it is a core part of society's challenge," Ms. Heaton voiced her concerns.
However, Ms. Heaton also divulged that she believes leaders in the steel industry feel the accountability and are determined to make the transition to net zero work.
"The biggest responsibility is to keep the industry moving forward. Now with an increased sense of determination by players collectively around the world, steelmakers know that this is the future, and want to be a part of creating that future. It has now become one and the same thing to be managing climate risk and to be securing future markets," she explained.
Claiming to be an eternal optimist, Ms. Heaton assured that looking at the scale of work going into designing the jigsaw pieces that are needed to enable net zero by 2050, she thinks we have a good chance.
"Previous industrial revolutions were never planned but this one is, and that gives me a lot of hope," Ms. Heaton signed off.