It is estimated that an investment of $125T will be required to reach net zero by 2050. To fund this transition, major banks, asset managers and institutional investors committed to aligning their lending and investment portfolios to the Paris Agreement climate goals at the Glasgow Financial Alliance for Net Zero launched at the COP26 climate conference in 2021. As finance moves to the forefront of the fight against climate change, global institutions need to gain more knowledge of the businesses they invest in.
On September 23, at Climate Week NYC 2022, under the Rocky Mountain Institute's (RMI) leadership, six top lenders to the global steel sector – Citi, Crédit Agricole CIB, ING, Societe Generale, Standard Chartered and UniCredit – announced the signing of the Sustainable STEEL Principles (SSP), the first Climate-Aligned Finance (CAF) agreement for lenders to the steel industry. In an exclusive interview with the Green Steel World, Ms Lucy Kessler, Manager, RMI's Center for Climate-Aligned Finance, talks about the principles, the role of finance and how the non-partisan organisation is supporting the financial sector to align global capital flows with climate targets.
The Sustainable STEEL Principles are a ready-to-use solution for measuring and disclosing the 1.5°C alignments of steel lending portfolios. These were carefully designed over the course of a year by the aforementioned working group facilitated by the RMI to support the practical achievement of net zero emissions in the steel industry. Moreover, they provide the tools necessary for client engagement and advocacy.
Raising ambition for net zero transition
Ms Kessler began the conversation by lauding the financial sector's level of ambition for net zero. She highlighted that over 100 banks have signed up for the Net-Zero Banking Alliance (NZBA) and have committed to aligning their lending and investment portfolios with net zero by 2050.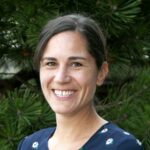 The industry-led, UN-convened Net-Zero Banking Alliance brings together a global group of banks, currently representing about 40 per cent of global banking assets. The Alliance reinforces, accelerates, and supports the implementation of decarbonisation strategies, providing an internationally coherent framework and guidelines in which to operate, supported by peer learning from pioneering banks. It recognises the vital role of banks in supporting the global transition of the real economy to net zero emissions.
However, she pointed out that as a part of the NZBA commitment, the banks must set sectoral targets but the mechanism to do so was missing until then.
"The RMI had already launched the Poseidon principles, a framework for responsible maritime shipping finance, and we thought this framework could be replicated in other hard-to-abate sectors, especially steel," Ms Kessler said.
"We found out that the majority of the capital going to the steel sector is in the form of lending. This positions banks to not only measure and disclose emissions from their clients but also help advance decarbonisation in the sector," she added.
"The Sustainable STEEL Principles are not designed as a divestment mechanism, whereby banks would exit client relations with misaligned companies but to equip lenders to fulfil their NZBA commitments. The principles also provide them with a sector-specific methodology optimised for the incentive structure necessary for the sector to decarbonise and to enable them to engage in conversations with their clients," Ms Kessler specified.
According to the RMI website, this climate standard was developed by an otherwise unlikely group of metals and mining bankers and climate specialists from all over the world. During the 15 months of development, more than 80 additional institutions across finance, industry, and civil society were consulted. While the decision-making was left up to the working group, the aim was to build consensus among financial institutions, steel producers, and technical experts.
Banks that join the SSP send a clear message: ambition must be backed by decisive action.
Finance and decarbonisation
The 2015 Paris Climate Conference put a spotlight on the critical role sustainable finance could play in achieving net zero by 2050. According to RMI research, signatories to the SSP represent a combined bank loan portfolio of approximately $23 billion in lending commitments to the steel sector, for a market share of over 11% of total private sector steel lending.
"Commercial lenders and banks have a lower risk appetite so it's harder for them to invest in the technologies that aren't commercially proven yet, such as green hydrogen. Still, there are examples of green hydrogen projects being capitalised on. For instance, H2 Green Steel has secured several billion dollars of debt financing, much of which has been provided by Sustainable STEEL Principles signatories," Ms Kessler claimed.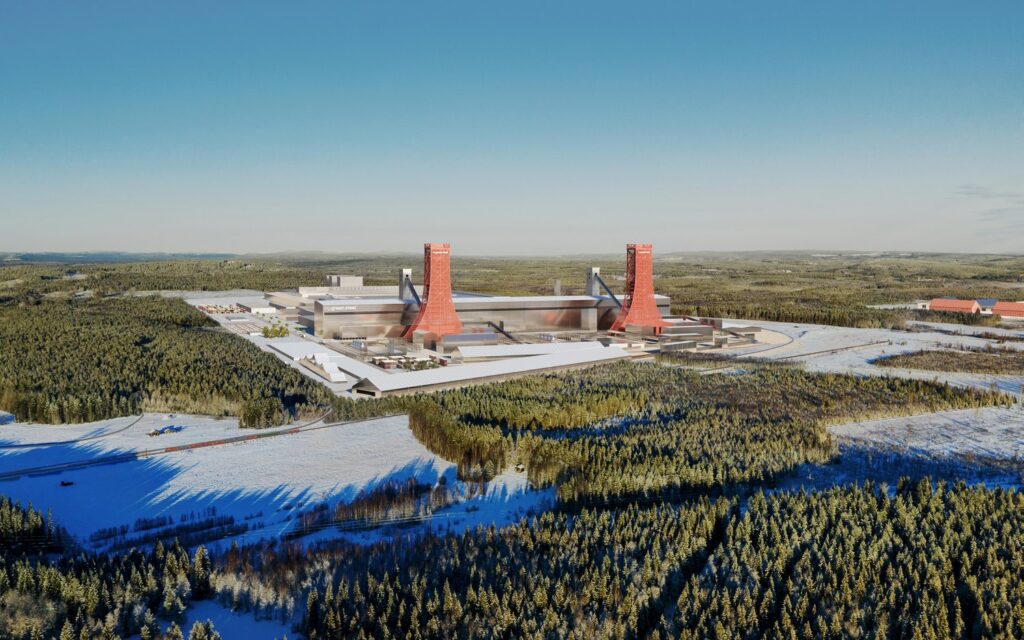 Recently, H2 Green Steel announced that it received support from leading European financial institutions for its €3.5 billion debt financing. H2 Green Steel will finance the construction of its hydrogen-powered green steel plant in Northern Sweden through a combination of equity and debt financing.
"It is an important example of how the SSP signatories are not only talking the talk but walking the walk by making sure they voluntarily report and disclose their climate alignment and create opportunities to lend to those actors who are climate leaders. For H2 Green Steel, the projections around emissions reduction are 95 per cent as compared to an average steel plant."
"Transitioning this sector, cannot happen in a silo. There are other infrastructural investments that are also required in order to decarbonise the steel sector – like renewable electricity. And that's one of the reasons why the H2 Green Steel deal was able to make a business case. Sweden has access to cheap renewable electricity which not every country will have, just yet" Ms Kessler elaborated. She also stressed the importance of tax incentives for green hydrogen to help companies attract financing opportunities.
The commitment
Signatories to the Sustainable STEEL Principles commit to the following five principles:
Standardized assessment – A methodology to measure portfolio emissions.
Transparent reporting – A framework to disclose progress annually.
Enactment – Instructions to obtain credible, high-quality data.
Engagement – Signatories are encouraged to engage clients on netzero transition plans, and available financial products.
Leadership – Signatories are encouraged to utilize the framework for advocacy, in the interest of the decarbonisation of the steel industry
The methodology
The SSP methodology can be simply explained with the help of four critical components.
Fixed System Boundary – Steelmakers are asked to report on all emissions, whether they occur onsite or are imported to the plant, including raw materials preparation, ironmaking, steelmaking, and auxiliary processes. This creates a level playing field for all steel companies to have to report against one consistent boundary.
Primary and secondary – The unique thing about the SSP methodology is that rather than having one total budget for the entire sector the carbon budget is split between emissions from the production of primary steel, which is much more emissions-intensive, and emissions from secondary steel production.
Alignment zone – There are two different net-zero roadmaps of how the sector can decarbonise between 2020 and 2050.
Forward-looking – Banks can voluntarily report on the percent of their steel lending portfolio that is covered by a net-zero target, and the per cent of their exposure that includes an emissions reduction target by 2030.
The role of different actors
Ms Kessler believes that all the actors will have to play their respective roles for the steel industry to decarbonise on schedule. Here is how she broke down different roles:
For steelmakers: Massive R&D, investment in low-carbon technologies.
For end users: A demonstrated willingness to pay the green premium.
"We are beginning to see a clear demand for green steel. Sixty per cent of H2 Green Steel's planned initial capacity is already committed to a range of customers, such as BMW. Volvo has pre-booked fossil-free steel from SSAB. Particularly in the automobile and construction sector, there is an increased interest in green steel because a lot of their carbon footprint is coming from embodied emissions from the materials that are going into buildings and cars. There are a few other ways in which the demand signal can be strengthened like clear guidelines for how green steel is defined and once we have clarity around what is green steel, it can unleash the demand from the customer side."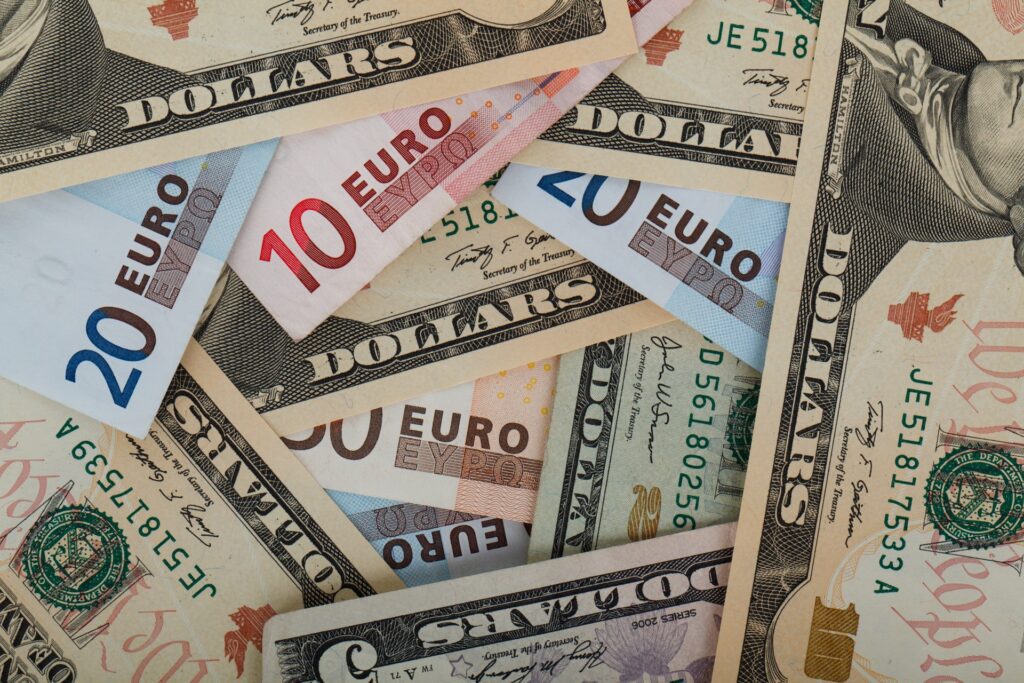 For the private financial sector: To provide capital for near-zero steel production including through transition finance instruments like sustainability-linked loans.
For the government sector: Public procurement pledges, tax credits and incentives for new technologies.
"Overall, the steel sector is at a pivotal moment in time where it is considered hard to abate. Eighty per cent of production is still reliant on coal and it is an industry with thin margins. Therefore, it is difficult for the sector to have extra capital to invest in the transition. The sector is facing challenges but there are clear pathways to how this can be done. It's not impossible. There are several different roadmaps that chart our course for where the steel sector is today and where it needs to be to get to net zero," Ms Kessler stated.
The path ahead
According to Ms Kessler, net zero by 2050 is an achievable goal and there are pathways in place to guide the transition. However, it is a matter of all the actors coming together and making it happen.
"Mission Possible Partnership's roadmap outlines 20 different technology archetypes. The technologies are there, and the pathway is clear. It's just a matter of getting all those actors to be able to create the right conditions that are necessary to support the sector in transition," she asserted.
She also said that steel assets are long-lived that's why the 2030s is a decisive decade for the industry. Because of the lag time of investments and the cumulative impact of current emissions, the decisions made today will shape and form our ability to achieve the target by 2050.
Before concluding the conversation, Ms Kessler reiterated that frameworks like the SSP that give clarity to lenders are absolutely critical. The ready-for-implementation framework is open to any bank that wants to join as it is an opportunity for financial institutions to demonstrate their climate leadership in a hard-to-abate sector.
"The SSP provide a sector-specific, fit-for-purpose methodology that allows banks to achieve their net zero targets and to work with their clients in the real economy to support the transition of the steel sector. Just like ResponsibleSteel is built for the industry, SteelZero for the customers, the Sustainable STEEL Principles are designed in the interest of the banks to give them the tools that they need to measure, disclose, and engage their clients," Ms Kessler signed off.