The report claims that customers are becoming more prepared to pay a "green premium" for sustainable products, and early adopters can take advantage of this opportunity and locate lucrative areas before cost parity is reached. In order to thrive in green markets, businesses should establish a green target portfolio, define their value proposition, choose their target markets, develop a green pricing strategy, and fight to overcome scaling barriers, according to the research.
It is widely believed that this decade could see more demand than supply for several green resources. Despite the indicators, suppliers in many sectors are not addressing it at the required pace. Across most major value chains, the market share of downstream players with science-based value chain decarbonisation commitments far surpasses the share of upstream players who would need to supply green materials to achieve these commitments. As a result, green markets for materials like plastics, chemicals, aluminium, glass, concrete and steel will likely be short.
Based on the increased interest in decarbonisation in the steel and iron industry, it is safe to conclude that the green premium will arrive soon.
Grey steel production will no longer be profitable, while green steel production will have significant commercial potential.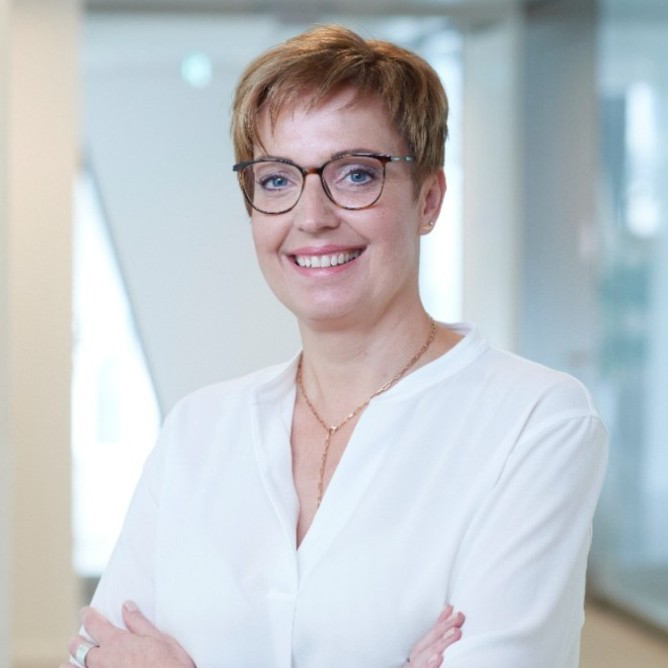 Ms Voigt, one of the report's primary contributors, began by noting, "The sustainability discussion has been going on for years, but it has really taken off in the last couple of years." Previously, such a report would have been an afterthought, but with the growing emphasis on sustainability, it is now an essential component of annual reporting. It has grown in importance for investor relations and is now a necessary part of doing business. To be viable, a business requires a strategy; now, a sustainability strategy has been added to the mix."
Consumers drive the sustainability imperative
Several macro trends, according to the report, are making green markets more appealing. Governments are taking steps to accelerate the green transition, and consumers throughout the world are growing more environmentally conscious, which means that many low-carbon commodities and services will likely be in short supply.
"Even now, demand for green products exceeds supply, and excess demand results in higher margins." Businesses must invest now to green their portfolios, and these efforts will pay off in the long run. So now is the ideal time to invest in the transition."
"According to our internal analysis, there will be a sustainable product supply shortage until the early 2030s." However, scarcity will vary by sector. The largest difficulty for the iron and steel industry will be completing the DRI plants on schedule and within budget. It is also critical to obtain scrap and other raw materials to maintain a steady supply," she added.
According to a 2022 Forbes study, customers of all generations are now willing to spend more for sustainable products; thus, companies who are more in sync with consumers on sustainability are likely to achieve larger gains.
Private sector holds the key
Climate change became a political issue in the mid-1970s. The political discussion of the global environment began in June 1972 with the UN Conference on the Human Environment (UNCHE) in Stockholm. The UNCHE underlined the need for states to collaborate to solve global environmental concerns. The inaugural World Climate Conference in 1979 portrayed climate change as a worldwide political problem. Governments have been pressing the private sector to act on climate change for nearly two decades. But now the tables have turned. Now, private companies are increasingly urging governments to take action while also acting on their own to protect economies and livelihoods.
"We need the private sector to help us make the transition." The steel industry accounts for 7 to 8 per cent of worldwide greenhouse gas emissions. The government can set the rules for sourcing low-carbon steel for public procurement requirements, but the private sector must be on board to see genuine change," Ms Voigt noted.
She did, however, emphasize the need for governments to assist the private sector in achieving green transitions. Governments can provide levers of change to the private sector to facilitate actionable outcomes and effect policy reforms, financing measures, providing subsidies, tax refunds, and so on.
Acknowledgement is the first step
Recognising that there is a problem is the first step toward resolving it. Once we understand the full scope of the problem, we can devise a solution. Similarly, reporting emissions is the first and, probably, most significant measure you can take to reduce your company's footprint. This will assist you in determining where action is required to lower your emissions. Once you understand the issue and where the highest concentrations of emissions are, you can devise a strategy to reduce your greenhouse gas emissions and potentially save money for your company.
Ms Voigt explained that while ISO standards exist to evaluate a product's carbon impact, there are much larger problems to be answered: How is the carbon embedded calculated? How to define a green product? When does it begin to turn green, and so on.
Furthermore, there is an imminent need to educate customers in order to improve transparency, trust, and decision-making.
Let's address the elephant in the room!
While each industry faces unique decarbonisation challenges, some points are consistent across industries. Common difficulties include a lack of urgency, knowledge gaps, and a lack of access to financial resources. To overcome these obstacles and go on with decarbonisation, all parties must work together.
Ms Voigt outlined the following issues that the iron and steel industry is facing as it works to decarbonise.
Raising awareness.
Increasing the share of renewables.
Green hydrogen production on an industrial scale.
Obtaining land licenses, PPAs, and so on.
Scrap availability.
Adopting circularity throughout the value chain.
Changing patterns of demand.
Carbon taxes.
Workers with special skills.
Infrastructural changes.
Funding or securing huge investments.
Ms Voigt elaborated on the financial sector's role, saying, "The scale of the steel industry's transformation is enormous." The financial sector focuses solely on risk and returns aspects. All decisions are made using spreadsheets, and modelling projects of this size is a tedious task. The financial sector must overcome obstacles, take risks, and nonetheless fund these projects."
Making a statement
The goal of this research is to shed light on the steps that businesses should take to succeed in green markets. It also showcases how the pioneers of green markets can thrive by taking an early market position. A great amount of risk is involved but it is likely to pay off as untapped markets are emerging and are willing to pay more for sustainable products.
Furthermore, Ms Voigt wishes to convey to all stakeholders that we are all in this together. She is pleased that the green transition is no longer just an emotional consideration, but also a compelling business case.
"About a decade ago, the mood toward decarbonisation was very depressing." There was a dearth of awareness, intent, technological know-how, and financial resources. Things have changed dramatically since then. "The industry is very optimistic, ready to find a solution and make it happen," she concluded.