Furthermore, according to a report from the Australia-based Institute for Energy Economics and Financial Analysis (IEEFA), expanding scrap steel recycling will be a significant step forward in decarbonising the steel industry. To put things into perspective, by using one tonne of recycled stainless-steel scrap the industry could avoid 4.3 tonnes of CO₂ emissions.
So, the general takeaway is that steel scrap is a powerful tool in decarbonisation efforts and its demand is only going to increase in the future. To have a better grasp of the potentially crucial role, the metal recycling industry could play in the net zero future, Green Steel World sat down with Dr Filipe Costa, CEO, CRONIMET Envirotec GmbH and Mr Martin Geisler, Team Technics Sustainability & Project Manager, CRONIMET Ferroleg. GmbH for an intriguing conversation.
"Metals are our passion" – the short statement instantly grabs attention and conveys CRONIMET's spirit as soon as you visit the company website.
Proud of the company's journey that started forty years ago, Dr Costa began the conversation by saying, "Currently, we are the leading stainless-steel recycler in the world and with the launch of the Envirotec division, we have been able to recycle waste like never before."
Producing companies can now turn their sludges, dust types and powders back into recyclable raw materials, thus increasing resource efficiency.
He explained that the company is investing heavily in the latest technologies. State-of-the-art laboratories and modern equipment enable CRONIMET to prepare materials for direct use in steel mills, foundries, and vacuum smelters.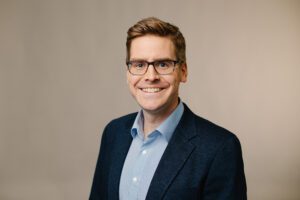 In addition to metal scrap, the company also recycles metal sludges, slurries, and powders from the metal industry. After the raw materials have been carefully analysed, sorted, and partly processed, they are returned to the raw material cycle.
"We are a recycling company and sustainability is at the heart of everything we do. We are aware of our social and environmental responsibility and that is why we pursue a business model that conserves natural resources and preserves the livelihoods of future generations in the long run," Mr Geisler quickly added.
The burning question
Essentially, green steel is the manufacturing of steel without the use of fossil fuels. Simply, a product with a minimum carbon footprint. However, different geographical regions and industries may have drastically different ideas of what green steel is, how to regulate it, and how to achieve it.
Dr Costa stated that green scrap is a key ingredient for green steel.
He went on to add that the means of procurement, handling, and transportation of raw materials also need to be sustainable to ensure that the final product could be labelled as green.
Mr Geisler said driving circularity and making use of renewable energy throughout the value chain are the key factors.
He added that green scrap is a vital piece of the puzzle, but ESG factors come in to form a more complete picture.
"In the last couple of years especially, we have rolled out several initiatives for environmental management, systems management and the safety of our employees and business partners. We report to internationally recognised GRI and get ourselves rated by external agencies," Mr Geisler said.
The Global Reporting Initiative (GRI) is an international independent standards organization that helps businesses, governments and other organizations understand and communicate their impacts on issues such as climate change, human rights, and corruption.
He continued, "From a climate strategy standpoint, E-mobility is of utmost importance to us. Further electrification of the machinery will reduce their carbon footprint in the long term. We consider the electrification of our machinery as the key to reducing emissions in the processing and handling of our scrap."
"We are changing all the machines at our yards to electric vehicles such as forklifts, wheel loaders, excavators etc. At our Envirotec division, no one is ordering fossil fuel cars anymore," Dr Costa added.
A sustainable core business
In 2022, the CRONIMET Group published its first sustainability report that followed the GRI framework. The comprehensive report laid the foundations for further developing the strategy in close collaboration with stakeholders and defining additional, concrete goals in the areas of environment, social affairs, and governance. CRONIMET aims to reduce directly caused CO2 emissions across the Group in line with the Science Based Target initiative (SBTi).
"Earlier this year, we committed to the climate protection targets of the Science Based Targets initiative and are currently working on some specific targets," Mr Geisler elucidated.
Dr Costa added, "We are not fully there yet. We will try to decarbonise as much as possible, but we need to adapt according to the technologies that are available at the moment and to do this as well as possible. We are already more sustainable than two years ago. And two years ago, we were already more sustainable than four years ago. So, this is an ongoing journey."
For the present Sustainability Report, the data for calculating Scope 1 and Scope 2 emissions were collected at all operational sites of CRONIMET. The company recorded emissions of greenhouse gases across the group for the first time in 2021, mainly CO2 emitted from the combustion of fossil fuels and the purchase of electrical energy.
While Scopes 1 and 2 cover direct and indirect emissions, Scope 3 covers emissions that originate from sources that aren't owned or controlled by the organization but occur because of the organization's activities. This includes an organization's value chain, both upstream and downstream.
It is an optional reporting category for the GHG protocol, but various stakeholders like governments, customers and investors ask for this disclosure.
"We have started investigating our Scope 3 emissions as well. Looking especially into the transport processes. Now with us joining the SBTi, this scope will become even broader. We looked at the criteria and there are certain things that we haven't looked into before. We do not have the data yet as the availability of credible numbers is a big challenge, but we are going to take everything into account. We believe that Scope 3 reporting will have a meaningful impact on our value chain," Mr Geisler affirmed.
The supply conundrum
Steel scrap has high intrinsic value, and it is estimated that globally 85-90 per cent of steel arising from manufacturing processes waste and end-of-life buildings, infrastructure, equipment, vehicles, and products is currently recovered to produce new steel. On the other hand, the steel demand is much greater than the steel scrap that is available to make new steel. However, Dr Costa believes that there is enough scrap available in Europe to meet the continent's steel demands.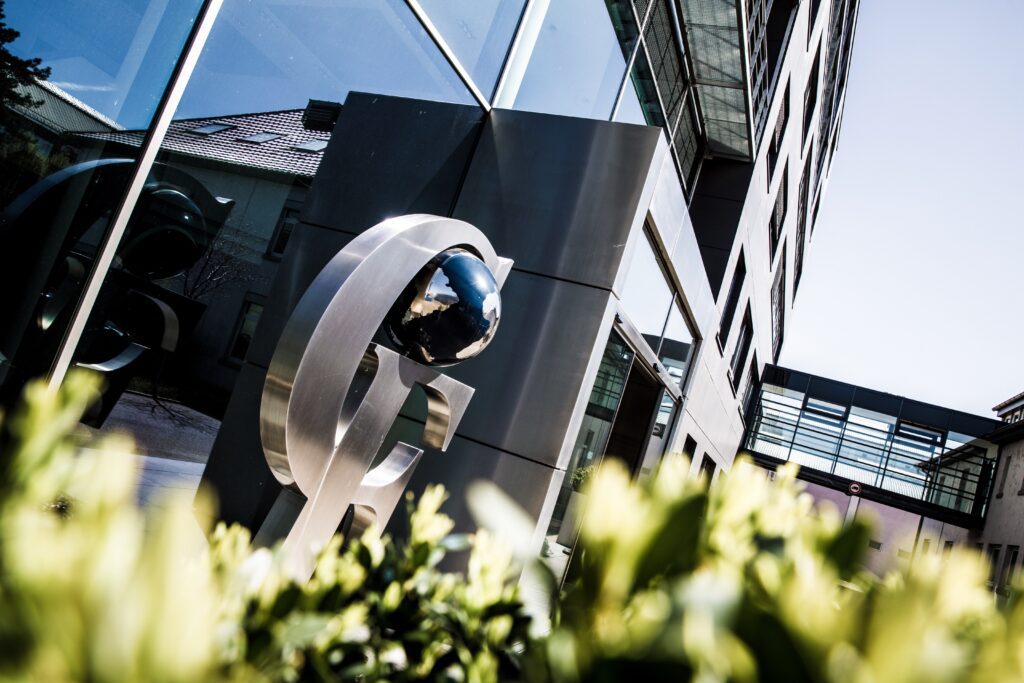 "The world economy is growing at a rapid pace and the metals industry is an integral part of this growth. Of course, it would be a challenge to fulfil the global demand, but Europe is achievable and that is what we are focussing on," Mr Geisler explained.
Nevertheless, to ensure a consistent and high-quality supply, the scrap industry must overcome technological and economic challenges on a regular basis.
"In our case, 80-90 per cent is a good recovery ratio but we are striving hard to bring back those last percentages in the circular economy. The metal scrap market is economically sound and doesn't depend on government subsidies because it's cheaper to process scrap than produce primary materials. But there's not enough investment into technologies in order to get these last 10-20 per cent back into the system. Because it all comes down to economics," Mr Geisler stressed.
Dr Costa added that the image of scrap needs to be changed. It warrants a hot commodity status. It is a valuable raw material and benefits society in the short and long run. From the legislative point of view, it is a raw material with innate circularity and a key driver in Europe's growth.
He highlighted another important point that premiums for low-carbon steel will become the norm in the near future, but green scrap does enjoy the same status.
"To make the scrap greener, investments are needed. It is true that scrap is not produced but recovered and recovery involves costs," Mr Geisler commented.
In conclusion, both Dr Costa and Mr Geisler live by the ethos of 'working and living sustainably.' And they truly believe that the future depends on the sustainable work that we all do today.