In an exclusive conversation with the Green Steel World, Ms. Sakshi Balani, Head of Steel Campaign, Climate Catalyst, talks about the organization's missions, top priorities, mechanisms and much more.
What caught my attention while browsing Climate Catalyst's website was the frequent mention of the importance and power of collective action. Taking that into consideration, the organization's main task, strengthening collaboration and mobilizing new actors on key challenges, seems perfectly logical.
Climate Catalyst delivers campaigns that serve two purposes. One is building the power of the ecosystem that is working on the assigned topic, and the other is compelling political leaders to act at speed and scale to tackle the climate crisis.
"We do this in several ways. Firstly, we work behind the scenes with diverse stakeholders across both Europe and Asia to identify critical climate issues where action has been quite limited to date and where we believe the potential to collaborate is quite high.  Secondly, we bring together renowned experts, as well as new entrants to share these ideas, and design and collectively deliver creative campaigns that help us secure decisive changes in both national and regional policy. The goal of these changes in national and regional policy is to deliver what we consider tipping points in certain sectors, and to ensure that our work is resulting in significant emissions reduction," explained Ms. Balani at the beginning of an engrossing conversation.
Directing attention to where it is most needed
When working on campaigns, Ms. Balani and her colleagues' vision is to have a just, prosperous world in which the global temperature rise is limited to 1.5°C. Bearing that in mind while analysing the existing issues, they decided to focus on the steel sector seeing as it is responsible for anywhere between seven to nine percent of global emissions and is traditionally considered a hard-to-abate sector.
"When we looked into it, we found that the sector is at a tipping point because the upcoming decade will require significant investments in breakthrough technologies. We need to ensure that the financing and investment go into the right technologies that will yield carbon reductions. Therefore, we focused on three countries that are the biggest steel producers: India, Japan and South Korea. We have discovered that these issues are not getting as much attention in these countries as in the rest of the world," Ms. Balani shared. Furthermore, she emphasized that turning their attention towards Asia was also due to the fact that the majority of predicted growth in the steel sector will take place there.
She added, "When it comes to steel demand and infrastructure development, India is currently leading the way. Right from the start, we focused on the demand side because a market that drives transformation is needed. And, in India, we see Green Public Procurement (GPP) playing a key role in creating that demand."
"Railways tend to be a huge driver of steel demand. That is why we are trying to get the Indian Railways to adopt GPP. We also see that the investment community has a significant role, therefore, we are trying to bring investors and the industry to come together and collectively work to address barriers to steel decarbonisation."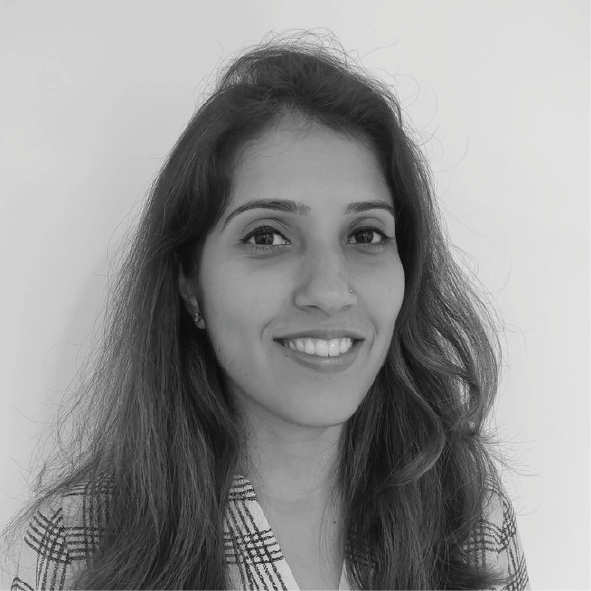 Despite already having global outreach, Climate Catalyst is a fairly new organization. Ms. Balani has been a part of it since its early days. Having worked on the steel campaign, both in India and Asia in general, becoming Head of Steel Campaign was an exciting progression but also a sound move. She remarked that being based in India enables her to be more actively present and to have a good understanding of the complexities in the steel sector.
"My hope is that we are going to see our campaign evolve to a place where the climate community in India, along with all its stakeholders, is working together to share ideas and build collective impact. My personal goal is to build the network and ensure that its members are communicating, strategizing and working together on this topic."
Actions speak louder than words
Ms. Balani's duties include attending various events intended to stimulate dialogue on the issues we are facing. Recently she had the opportunity of attending such an event, the Clean Energy Ministerial in Goa, where different challenges had been discussed.
"From my perspective, the event was quite productive. I attended sessions most relevant to the industry which were focused on four different topics: strengthening the global demand signal, the role of standards, cross-cutting policy levers and technology innovation to and from emerging economies," she remarked. She is clear that these events help generate high-level dialogue, but she also pointed out that these meetings will only ever get us so far. "What we need to see is these things translated into actual commitments and actions at the national level," she emphasized.
Is it enough?
Climate Catalyst's team has been working on steel decarbonisation for the last two years and they have witnessed the topic slowly rise up on the agenda. Ms. Balani elaborated on this, "There is greater awareness, undoubtedly. Several examples confirm this. In April earlier this year, the Indian Ministry of Steel announced that it would create a green steel mission. For that to happen, they set up 13 task forces that are looking at defining the roadmap on green steel. This is the first time that an industry has had this kind of attention. Similarly, the Republic of Korea announced that it will support research on hydrogen supply chains between Korean and Australian companies. Other examples include the fact that we have 35 steel buyers who have committed to procuring and stocking 100% net zero steel by 2050. And then steel companies like Hyundai Steel and POSCO now have net-zero targets. All of this indicates that there is clear attention and that countries and industries are recognizing the importance of making these strides. However, the real question is, is it happening fast enough? And at the scale that we need it to happen? I believe the short answer is "no". There are areas such as technology transfer and financial support for breakthrough technologies where more can be done."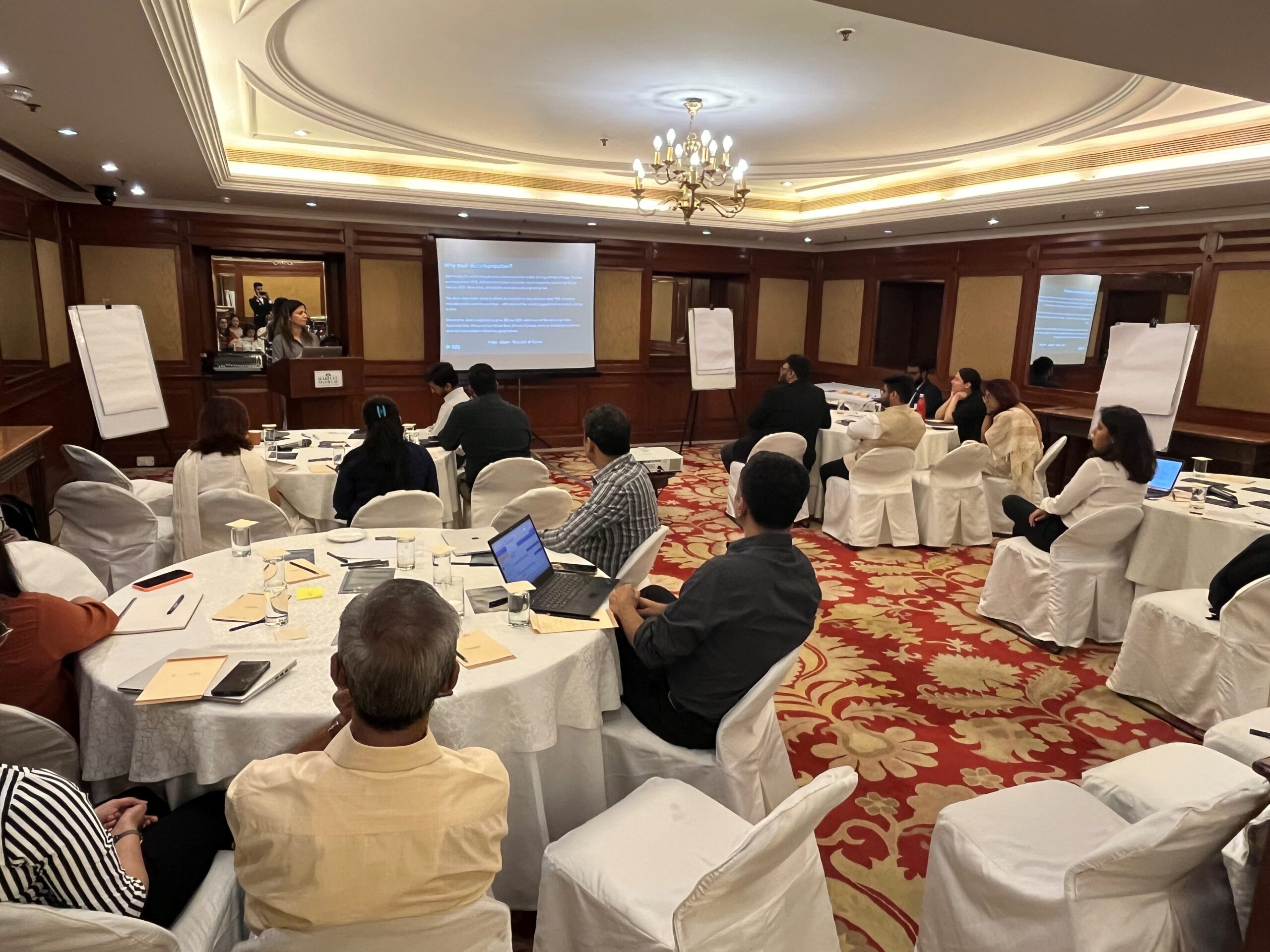 Three key factors
When asked about the main 'ingredients' for achieving the sustainability goals, Ms. Balani enumerated three key factors: collaboration, clear policies and signals to the market. "Firstly, we need civil society, investors, industries, and policymakers all working together. Secondly, clear policies are crucial to set the roadmap and aid this transition. This brings us to the third and final key factor. Clear policies, as we have seen in other sectors, provide the confidence and the signal that the market needs to then create the shifts in investments," she continued to explain.
What is next for Climate Catalyst?
The team will continue working in India because they see a great opportunity for change there. As indicated earlier, having a clear demand signal is of utmost importance, therefore, one of the key areas for them will be the Indian Railways.
"We have already launched and are bringing together stakeholders on steel, as part of what we are calling the India Green Steel Network. As I mentioned earlier, collaboration is one of the key factors that will help aid this transition. We see the India Green Steel Network as fostering that collaboration and then delivering a collective impact. We will also be building a fair bit of international collaboration between organizations in the EU and India, to increase recycled steel or scrap from the shipping industry. We are focusing on scrap as a key lever because we see it as a critical input into the steel industry that can deliver emissions reductions in the near term, especially for countries like India," Ms. Balani concluded.
Climate Catalyst's 3-C model of campaigning
Consulting: Engaging with diverse stakeholders to identify targeted campaign opportunities that have great potential for collaboration to accelerate climate action.
Convening: Bringing new and diverse organizations together to share ideas and learnings and design a potential campaign.
Campaigning: Delivering creative campaign strategy, grants and other forms of support to build power and secure decisive action by governments that reduce greenhouse gas emissions. Working together to share learnings as we go.